Recent Posts
92
Hello! Welcome to our forums.
93
« Last post by Stravolice on December 19, 2015, 02:05:47 PM »
94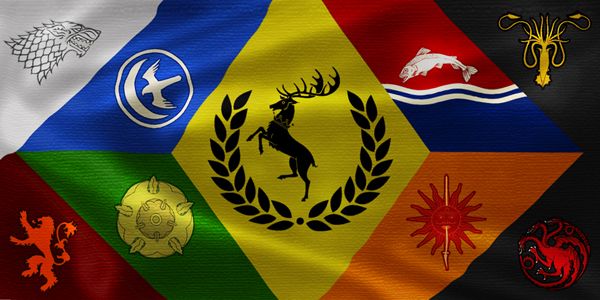 Orys and Aegon met at a brothel
~Preamble~
The Order of the Paradox and The Seven Kingdoms (henceforth TOP and TSK) both have central themes: TOP identifies with a phenomenal game studio and TSK with the world of Game of Thrones. The compatibility of these themes is great - there is already a great Crusader Kings 2 GoT mod - and so the leadership from both alliances played games long into the night. Somewhere after the third coordinated 'accidental death and subsequent coronation', it became clear that our paths were destined to cross for more than a short time, and so a friendship was forged.
~Article 1~ Sovereignty
The Kingdom and The Order shall remain separate entities and shall respect each other's rights to govern themselves independently of the outside pressures and influences of the world.
~Article 2~ Non Aggression
There shall be no murdering of successors to gain a Casus Belli on any desirable territory. There shall be no Red, Black, Green or White Weddings. There will no intra-familial loving of any sort, except amongst the Lannisters, or if your sister is a strong genius.
~Article 3~ Intelligence
The Seven Kingdoms and The Order of the Paradox are now in league with one another. There shall be no bankrolling of rebellions in each other's lands, nor attempted coups/assassinations/other chicanery of each other's governments. All intrigue, no matter how intriguing, is hereby set aside.
~Article 4~ Optional Defense
We each reserve the right assist the other in the event of an attack. Assistance may be military or financial in nature, or simply words of sympathy.
~Article 5~ Optional Aggression
If one party marches to war and the other finds the reasons acceptable (or the portion of glory agreeable), the other is welcome to join the march. Pillaging is encouraged, looting discouraged.
~Article 6~ Cancellation
Should we decide to part ways the standard 72 hour notice shall be given and respected.
Signed for The Order of the Paradox,
iamthey, Grandmaster
Centurius, Grand Chancellor
Salajol, Grand Hospitaller
Signed for The Seven Kingdoms,
David Stilicho, King
Kyte, Hand of the King
Metalbot, Master of Arms
Kesselring, Master of Laws
Jache, Master of Whispers
KnUk23, Master of Coin
ZCKing, Grand Maester
95
Sounds like a plan...!
96
« Last post by KittyMelissa on November 14, 2015, 12:30:17 PM »
Thanks...


I guess I better get on that audit so I can become a full member???????


97
« Last post by Smurthwaite on November 07, 2015, 11:41:39 PM »
Hey guys. Thanks for the mask change. Torchy's reply made me chuckle.
98
Hello Smurth, good to see you again.
100
welcome smurth. good to see you